What's both Fun AND a FUNDraiser?!? Love in the Mirror supporting the South Coast Chorale in Concert for This is Me: featuring 'Oliver Button is a Sissy' on SATURDAY MARCH 11th with the TK Theatre Company and LB Landmark Theatre, thats what!

Tickets purchased with Love In the Mirror's special Ticket links get $10 back to #LITM for every Ticket Sold!
2:30p Tickets tinyurl.com/LITM230p
7:30p Tickets tinyurl.com/LITM730p
Tickets purchased with Love In the Mirror's special Ticket links get $10 back to LITM for every Ticket Sold!

STAND UP TO BULLYING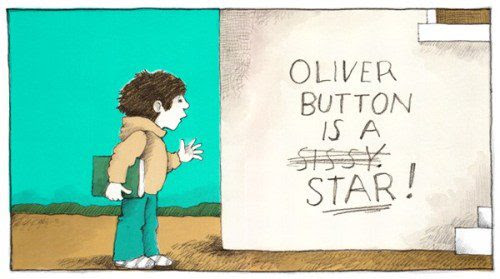 Did You Know?
The majority of LGBTQ+ youth (52%) who were enrolled in middle or high school reported being bullied either in person or electronically in the past year
33% – Reported being bullied in-person
42% –  Were bullied electronically 
LGBTQ+ students who reported being bullied in the past year hadthree times greater odds of attempting suicide 
LGBTQ+ students who reported their school to be LGBTQ+–affirming had 30% lower odds of being bullied 
LEARN HOW TO STAND UP TO BULLYING:
For resources on how to stand up to bullying and for more facts about bullying visit these websites.

StandUpToBullying.org

StopBullying.gov

TheTrevorProject.org

CyberBullying.org

How SCC Stands Up To Bullying

 The South Coast Chorale is committed to educating our community about the realities of the LGBTQ+ experience, from childhood to adulthood. Our upcoming performance This is Me: featuring 'Oliver Button is a Sissy' seeks to tell the story of not only the experience of being bullied and not being accepted for who you are, but what impact it can have when others stand up to bullying and become allies.